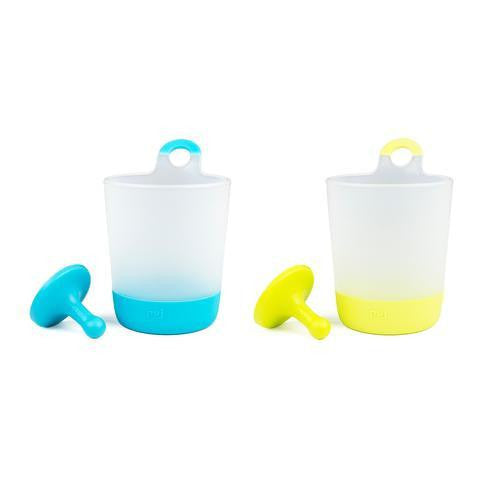 Phillup Play + Rinse Cups
Phillup Play + Rinse Cups
Sold Out
Our new, simplified packaging for our favorite Phillup Cups! 
We loved our clear packaging, but knew we could do better to simplify, be more eco-conscious, and lower the price. So we went back to the drawing board, came up with this fantastic design, and are able to pass along the cost savings to you and your customers! 
Still the same great cup, with the updated Phillup 2.0 design (stronger materials and design to withstand toddler use), our new packaging shows uses for bathtime fun! Still FDA approved for food and drink use, this great, versatile cup can be used throughout the home. BPA and PVC free! 
New packaging is in 2-cup and 4-cup packaging only. 2-cup packaging is single colors only. 
Flexible hang loop

BPA & PVC free

Made from silicone and food-safe polypropylene

Dishwasher safe

3M adhesive hook

Sticks to glass, metal, tile and

fiberglass

Removes cleanly leaving no messy adhesive to peel off

Each cup holds 7 oz.