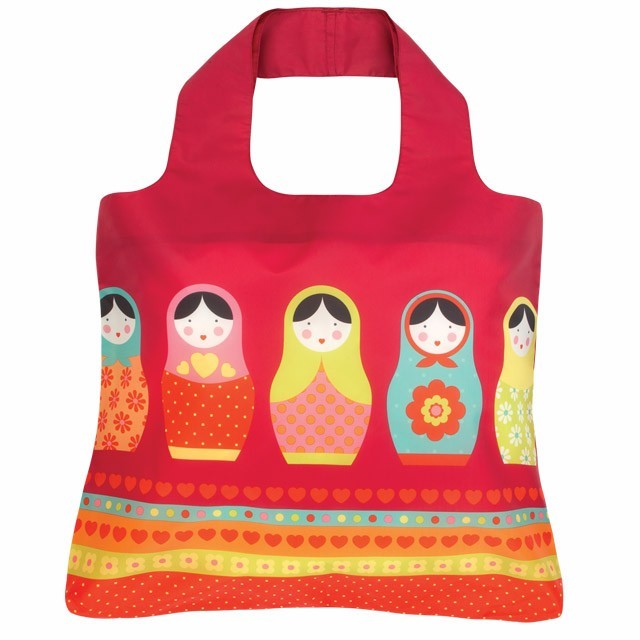 Babushka
Babushka
Sold Out
Be whisked away on adventures with vibrant classic childhood prints. Let your child's imagination run wild with carousels, space expeditions, and colorful ABC's all while learning about eco friendly living. These fun but functional bags are non-toxic and environmentally friendly.
Bag Dimensions (unrolled): 17.5" x 17"
Bag Dimensions (rolled): 4" x 1.5"
Weight Capacity: 44 lbs
Bag Weight: 1.4 oz

An Envirosax Graphic Series bag folds up to the size of a lipstick, 4" by 1.5" diameter. It weighs in at just 1.4 oz. 
An Envirosax can quite comfortably hold two to three plastic grocery bags and has been tested to hold at least 44 lbs.
Envirosax reusable bags are totally safe to carry food.

The best way to fold an Envirosax is as follows: 
Fold the bag in half sideways.

Fold the handles down over the body of the bag.

Fold the bag into thirds, over the top of the handles.

Roll the bag towards the snaps like a sleeping bag.

Snap it together, et voila!