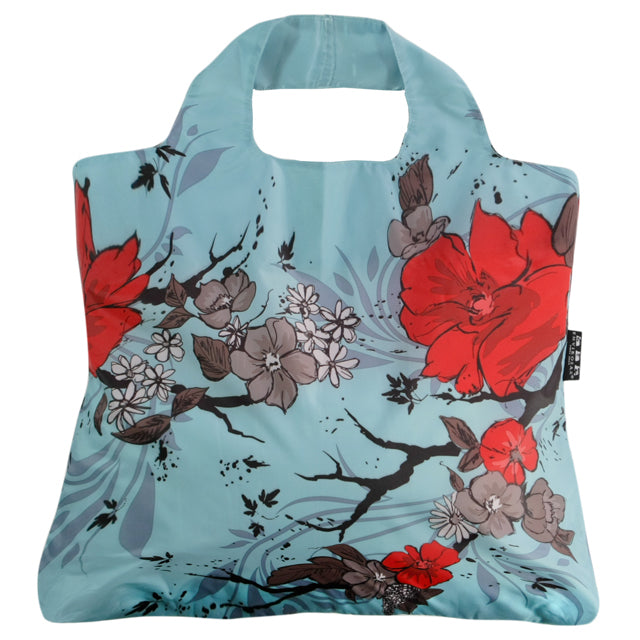 Wanderlust Bag 3
Wanderlust Bag 3
Sold Out
The spirit of exploration and the joy of discovery are brought to life with Wanderlust.  Celebrating the adventurous spirit, the designs are playful and chic drawing inspiration from tranquil fields and long forgotten paths in distant lands.
Bag Dimensions (unrolled): 19.5" x 16.5"
Bag Dimensions (rolled): 4" x 1.5"
Weight Capacity: 44 lbs
Bag Weight: 1.4 oz

An Envirosax Graphic Series bag is 19.7" by 16.5" and folds up to the size of a lipstick, 4" by 1.5" diameter. It weighs in at just 1.4oz. 
An Envirosax can quite comfortably hold two to three plastic grocery bags and has been tested to hold at least 44lbs.
Envirosax reusable bags are totally safe to carry food.

The best way to fold an Envirosax is as follows: 
Fold the bag in half sideways.

Fold the handles down over the body of the bag.

Fold the bag into thirds, over the top of the handles.

Roll the bag towards the snaps like a sleeping bag.

Snap it together, et voila!