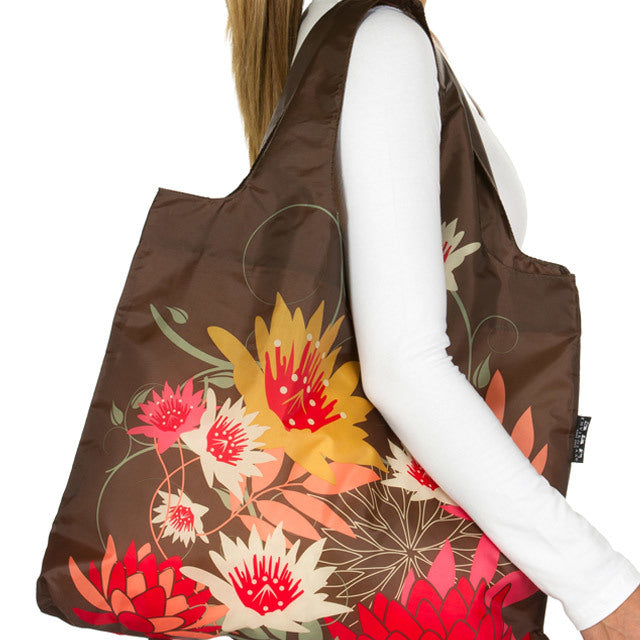 Bloom Bag 3
Bloom Bag 3
$ 10.50
Bloom in pops of rich, saturated, romantic floral colors. Inspired by dusk picnics in fragrant blossoming gardens, these Bloom bags offer a chocolaty palette of smoky tobacco, raspberry pink, and blushing scarlet.
Bag Dimensions (unrolled): 19.5" x 16.5"
Bag Dimensions (in pouch): 4" x 1.5"
Weight Capacity: 44 lbs
Bag Weight: 1.4 oz


An Envirosax Graphic Series bag is 19.7" by 16.5" and folds up to the size of a lipstick, 4" by 1.5" diameter. It weighs in at just 1.4oz. 
An Envirosax can quite comfortably hold two to three plastic grocery bags and has been tested to hold at least 44lbs.
Envirosax reusable bags are totally safe to carry food.