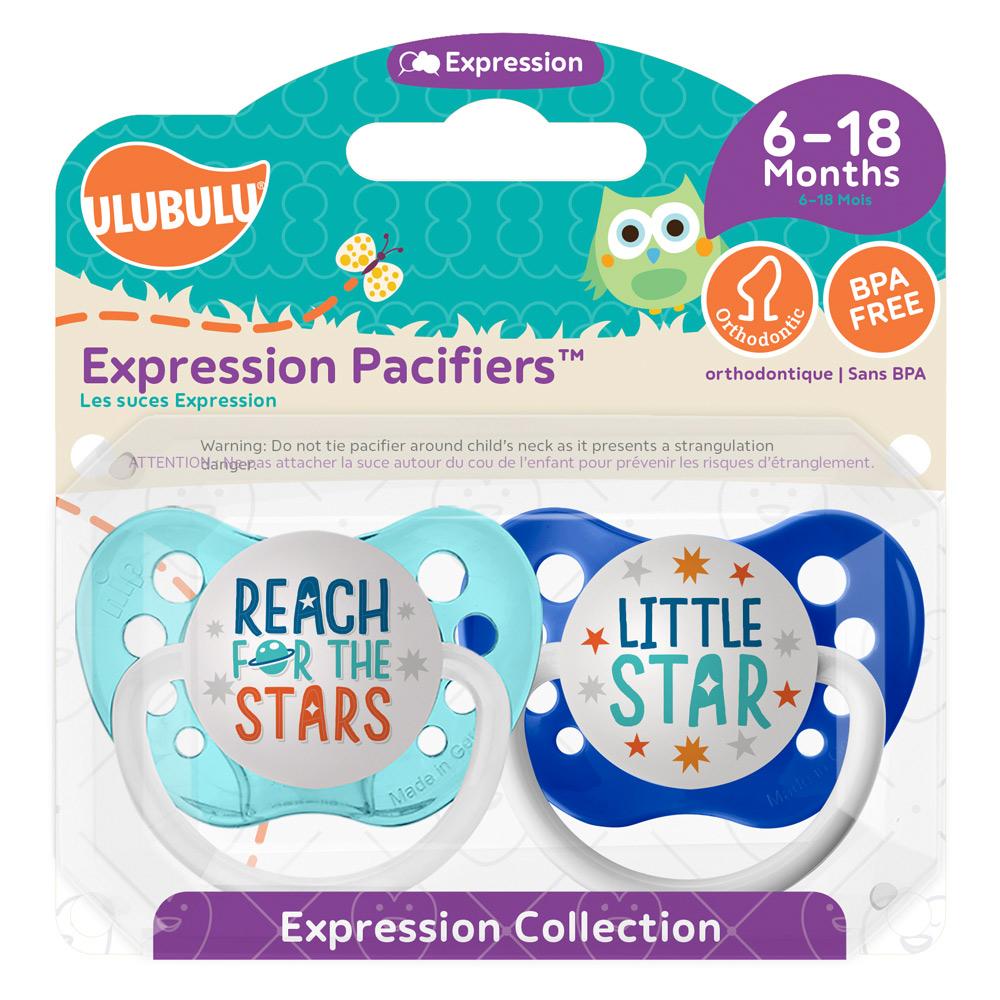 Reach for the Stars & Little Star
Reach for the Stars & Little Star
$ 7.99
A set of two colorful pacifiers packed in our exclusive gem packaging.
Size: 0-6 Months
Nipple Shape: Orthodontic
Nipple Material: Silicone
Safety: Safety is our top priority. Our German made pacifiers are made of non-toxic, hygienically formed, natural bite-resistant materials designed to form naturally in the mouth, satisfying babies need for supplemental sucking and providing parents with peace of mind. The ulubulu™ pacifiers you are about to purchase comply with the US Consumer Product Safety Commission Title 16 CFR Part 1511 requirements for pacifiers. Further we expressly state that our pacifiers do not contain LEAD or PHALATES.