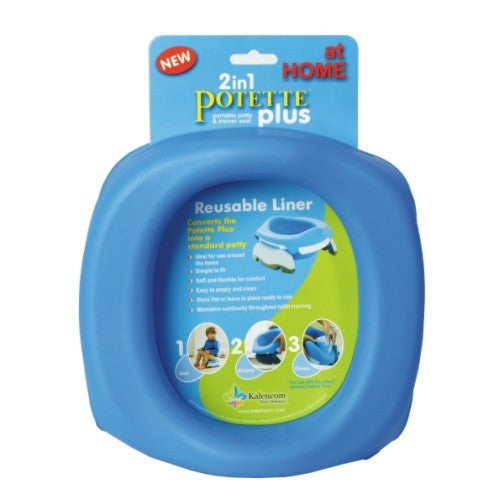 2in1 Potette plus - Travel Potty Reusable Liner
2in1 Potette plus - Travel Potty Reusable Liner
$ 11.00
A unique re-usable liner has now been designed to make HOME use more economical and environmentally friendly.
By using the re-usable liner at HOME POTETTE PLUS® is emptied, washed, disinfected and cleaned in the same way as a standard potty.
Leaving home!  simply take off the re-usable liner replace it with one or two disposable liners making it ready for emergency use OUTSIDE the home.
What could be easier for all round convenience throughout the whole period of baby toilet training.
**Compatible with the Potette Plus (Style 2730)**